A development partner is being sought for the next stage of the £1 billion redevelopment of Stockport Town Centre.
The work will be focused on the £250 million Stockport 8 site, named due to its eight acres of land.
It includes the site of the Stockport Interchange, where a major new combined residential and bus station project will occupy the site of the former bus station. Work on that site, which is spanned by the A6, began in March.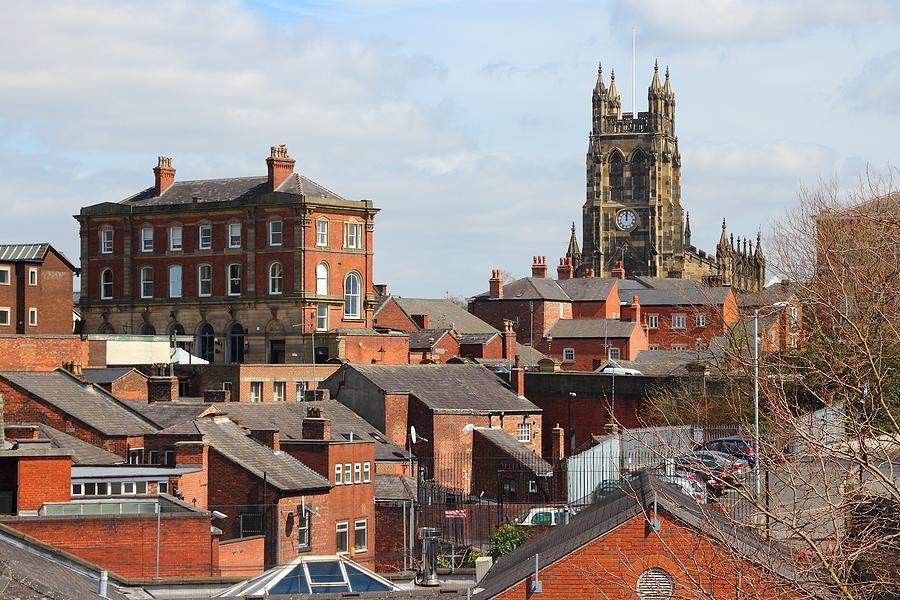 The Stockport Mayoral Development Corporation is now looking for a partner for the land next to it, which is overlooked by the town's famous railway viaduct and is also adjacent to Weir Mill, a heritage building now being redeveloped by Capital & Centric.
Stockport's vision for the site is to have up to 1,200 new homes built at the site, as well as new shops, leisure and office space. This will form part of a wider redevelopment of the 130-acre Town Centre West area. The Stockport Interchange will provide 196 of these flats as well as a new elevated park above the bus station, which is due to open in 2024.
Attempts to regenerate Stockport town centre in the past have been comparatively piecemeal. While the former Stockport Infirmary building was turned into flats and the Grand Central development brought new leisure facilities to the town centre in the 1980s, much of the centre is dominated by 1920s Art Deco and 1960s developments and is in need of modernisation.
In recent years the Grand Central complex has been partly bulldozed to make way for new hotel, office and shopping developments, with facilities such as the town centre's multi-screen cinema being re-established at the Red Rock development between the Merseyway Shopping Centre and the M60 motorway. Grand Central has now been rebranded as Stockport Exchange.