Images Released Of Newest Manchester Skyscraper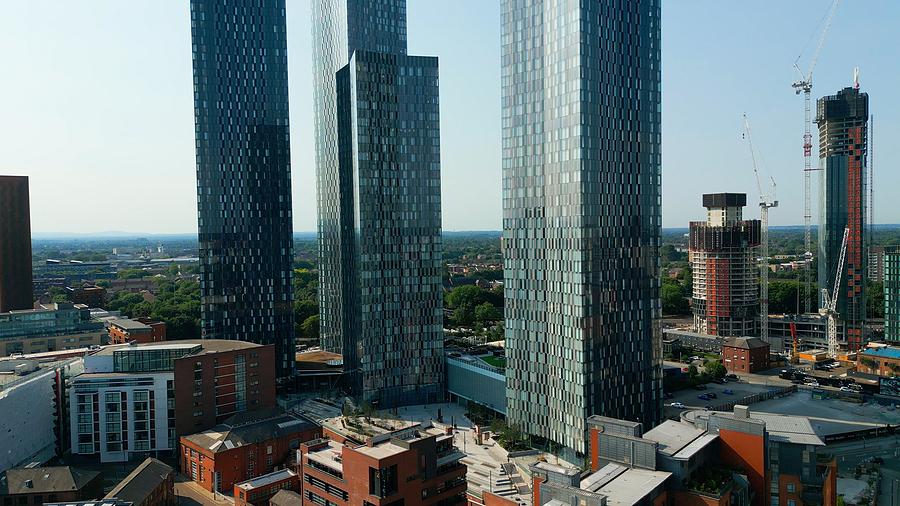 Images have been published of the newest skyscraper set to be added to the Manchester skyline, one that will require some smart construction work in an already densely built-up area of the city centre.
The Manchester Evening News has published the architect's drawing of the 37-storey tower, called Vision, which will be built on Whitworth Street West and provide 327 new apartments.
At 117 m (384 ft), it will not be as tall as some of its immediate neighbours, such as the Beetham Tower across the street, but it will look different from most of them, with a mix of red brick alongside the glass in its facades, unlike the all-glass frontage of other skyscrapers at the western end of the city centre, where its very tallest buildings are clustered.
The construction process in building the tower will not just be about digging foundations, and then raising the structure, as this was the part of Manchester where the city started back in Roman times.
Before any construction work can commence on a new building in this part of the city, the archaeologists have to go in, which means any excavation equipment has to be used carefully, as the excavated soil may contain significant artefacts.
For example, the project to build the adjacent Viadux Tower included having the site examined by University of Salford archaeologists for Roman artefacts.
In another instance, the area where the four Deansgate Square skyscrapers now stand was cleared in the 2000s, with the Roman dig discovering an inscription that provided only the second instance of the name of a resident of Roman Manchester.
This is all a far cry from the way Victorian builders treated the original Roman fort of Mamucium, which was mostly obliterated as the Rochdale Canal and some of the world's first railways cut through it. There is now a reconstructed replica of the fort on adjacent land in the Castlefield area.
If you are looking for construction plant for sale, contact us today.