New Manchester Skyscraper Plan Unveiled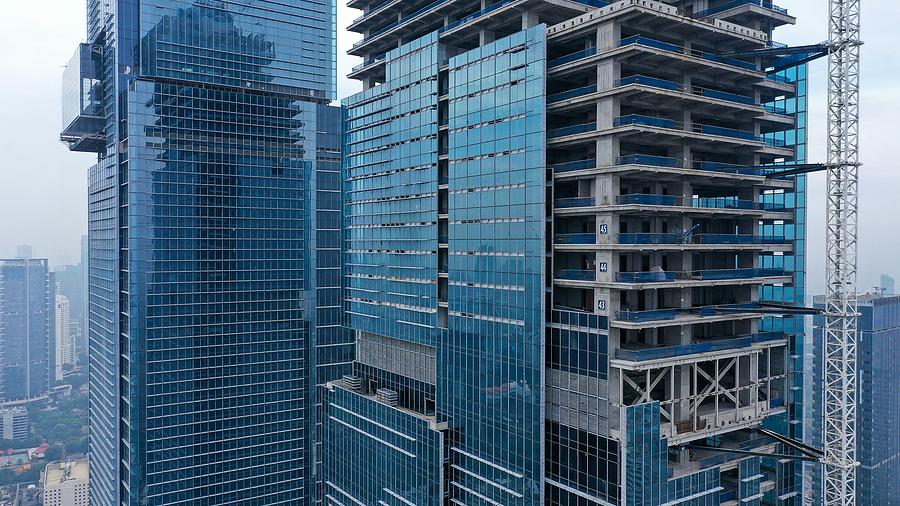 Firms seeking construction plant for sale will often be focused on certain hotspots around the UK where there has been a surge in building activity. Down in London, that means places like Nine Elms, while there has been much activity in central Birmingham. But few places anywhere in Britain have seen the built environment being transformed more than Manchester.
Not everyone is happy with the emergence of 'Manchattan' as the skyline rises ever upwards, but with so many brownfield locations in central Manchester having been built on in recent years, available sites are increasingly scarce and the need to build higher to achieve the desired space has grown.
The latest proposal is for a 45-storey hexagonal apartment tower to be built on the Manchester side of the Irwell close to Bridge Street, with a 19-storey stepped office block to be built next to it.
Developer Oval Real Estate will transform the site that is currently occupied by Albert Bridge House, an office long used by HMRC, which is decamping to nearby New Bailey on the Salford side of the river.
Founding Partner at Oval Real Estate James Craig said: "We are delighted to have the opportunity to breathe new life into the Albert Bridge House site, which is bursting with potential due to its gateway location between Deansgate, Spinningfields and Salford."
While the plans have just reached the planning stage, the recent history of the city centre has shown that most projects involving tall buildings have been approved in recent years, although there have been a few that were initially rejected and subsequently passed only with major modifications, such as the St Michael's project part-funded by former footballers Gary Neville and Ryan Giggs.
Not all the city centre's developments have been about steel and glass towers, however; September 2022 has also seen the opening of the first new park in central Manchester in over a century, with Mayfield Park forming the centrepiece of the redevelopment of the area around the banks of the River Medlock on the south-eastern edge of the centre.