Skid Steers Needed for Eco Village Development In Wales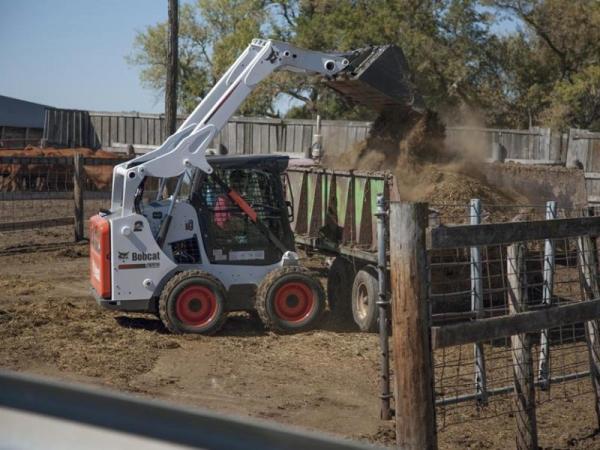 A huge number of Bobcat skid steers will be needed in north Wales to help with the building of 130 environmentally friendly homes.
A 12-acre plot in Pensarn, near the pretty market town of Abergele, could be transformed into an eco village.
Business New Wales reported that Cartrefi Conwy will take its proposals to public consultation before applying to alter the existing planning permission for housing on the plot.
David Lowe, development land manager at Cartrefi Conwy, spoke enthusiastically about the low carbon homes.
He said: "High performance insulation will be used to make the homes completely draught-free, cutting heat loss to create a home with minimal environmental impact."
Mr Lowe noted that homeowners will be able to reduce their energy costs, as "the homes in Pensarn will be 80 per cent cheaper than traditionally built homes of a similar size".
If the scheme, for one, two, three and four-bedroom houses, is accepted, it is expected to cost in excess of £30 million.
The site, which will sit alongside Towyn Road, will be taken over by construction vehicles for some time. However, the homes' modular design means a lot can be completed in a factory in Rhyl.
This initiative is part of Cartrefi Conwy's plans to build 1,000 environmentally-friendly homes. It also fits in well with the Welsh government's intentions to tackle fuel poverty through energy-efficient properties.
Cartrefi Conwy first revealed its proposals for the Pensarn site in October last year. At the time, a spokesperson stated the company was committed to using local labourers, hoping to give jobs to the community and provide a boost for the regional economy.