Why Do We Call Small Skid-Steer Loaders Bobcats?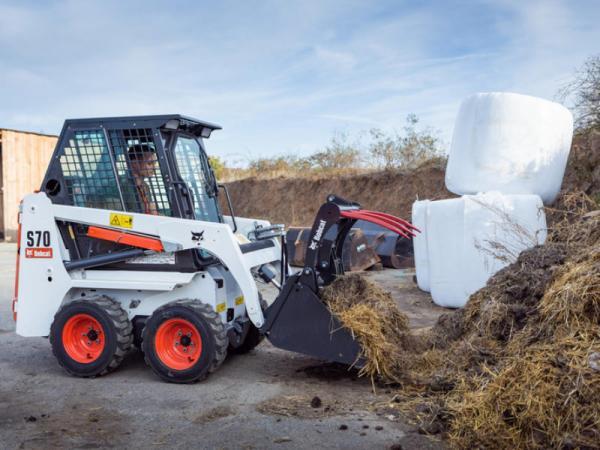 When it comes to construction equipment, the key is versatility, and over the past half-century, certain manufacturers have become so associated with reliability and versatility that they are often recognised not by logo but by colour.
Much like how JCB's larger construction vehicles are easily spotted by their iconic yellow paint jobs, much smaller, compact and exceedingly capable vehicles are easily spotted by looking for their distinctive white trim with red markings.
These are the colours used by the Bobcat company that distinguish a bobcat digger from everything else on the market to the point that many similarly compact pieces of equipment are simply called "bobcats" in a manner akin to how "JCB" has in some fields become a catch-all term for larger equipment.
However, the original Bobcat machines, invented by the Keller brothers, Cyril and Louis in 1957, did not have the name quite yet and had a rather unique arrangement of being fit with three wheels rather than two sets of tracks or four wheels.
It was originally a loader designed to help a turkey farmer, Eddie Velo, clear manure from his barn, something that required a capable front-end loader but also one that had a zero turning circle, enough manoeuvrability to get around the posts and was light enough to reach the upper deck without straining the timber.
The system had a few initial engineering flaws, most notably with a belt-driven transmission that was unsuitable for the work it was expected to do. However, a move to a clutch-based transmission and the machine was ready to sell.
The seller would ultimately be North Dakota's Melroe Manufacturing Company, helped in part by the Keller brothers being the nephews of their equipment dealer.
By 1962, the machines were selling well, but they wanted a less unwieldy name than "Skid-Steer Loader" in their marketing, ultimately settling on Bobcat thanks to their marketing emphasising how tough, quick and agile the machines were.