When A Bobcat Became An Overnight Television Star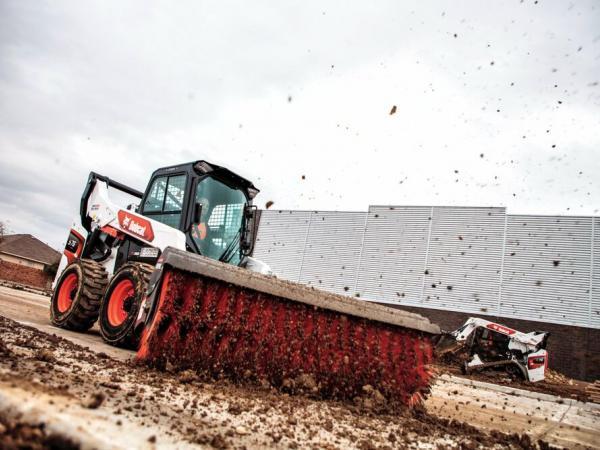 In most cases, the biggest champions of Bobcat excavators are members of the industries that take full advantage of them, sharing their experiences by word of mouth and increasingly using the power of social media.
However, on a cold Saturday night in October 1991, a Bobcat 753 skid steer became a national television sensation after showcasing a rather unusual talent that its large wheels and low turning circle could provide.
On 11th October 1991, an episode of the ITV game show You Bet featured a difficult challenge involving a Bobcat and its operator Lionel Burgess, which required him to drive up and down a set of 10cm girders using only the front wheels and whilst carrying a three-quarter tonne weight in its bucket scoop.
This was only possible due to the Bobcat's somewhat clever methods of weight distribution but despite it being theoretically able to drive on its front wheels, travelling across what host Matthew Kelly described as a tightrope was still a substantial feat.
Such was the uncertainty that the audience voted that he would not be able to achieve it, as did guest contestant Geoff Capes, although other guests Fred Trueman and Bobby Davro voted in favour of Mr Burgess.
However, the optimists in the audience were vindicated, as Mr Burgess placed his two decades of expertise behind the Bobcat on full display, driving across the full distance with 25 seconds to spare.
This was not only an achievement for Mr Burgess and his incredible skill behind the controls, but also highlights the sensational versatility of the Bobcat, even as far back as 1991, with over three decades of evolution since then.
After all, if it can perform such a feat of balance and manoeuvrability, it can handle almost any situation that will come up on the typical construction site, from difficult terrain to complex loading requirements.