The Game Show With A Metal Baler As The Star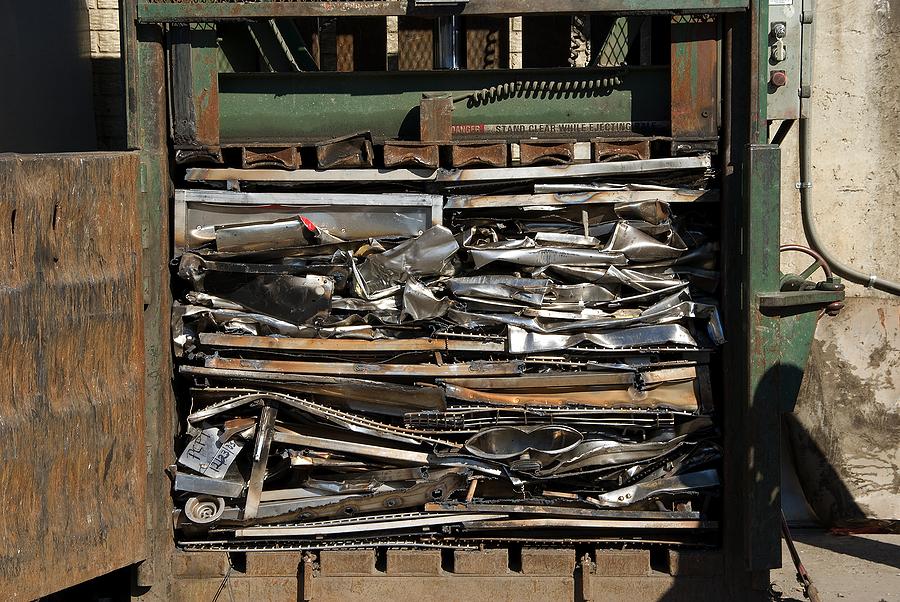 When most businesses seek out plant machinery for sale, it is typically to add to their fleet or to use for a specific specialist job, and not usually to act as the star attraction of a game show on a major satellite television channel.
However, one used yellow-coloured Lefort Mobile Baler became one of the two stars of a 1998 Sky One game show. The other was the late anarchic comedian Freddie Starr.
The show, known as Beat the Crusher, was intended to capitalise on a late era revival for the controversial comic, who infamously threw live maggots at the audience of one of his "Audience With" specials and was best known for the headline that claimed he ate someone's hamster.
He was joined by model and presenter Melinda Messenger, best known for the UK version of Fort Boyard, and the promise of the show was the titular crusher would cause mayhem and destruction in a makeshift studio in a shopping centre.
Sometimes it was used simply for shock value, crushing a personal item important to a member of the audience in a candid camera stunt, whilst in other cases items were crushed as the result of losing games or answering questions wrong.
Surprisingly, very little of a show with Crusher in the title and in Mr Starr's catchphrase involved any crushing, with an entire segment filmed in a separate studio starring toddlers and their parents playing games to win toy prizes.
The main crushing takes place in the final segment, where two couples gambled their car in a head-to-head quiz. The winner receives a new car, but the loser has theirs crushed.
The show was widely lambasted largely for deceiving audiences with how little the crusher is involved, as well as a situation where a couple lost their car when one of them had a physical disability and needed it to get home.
What ended the show, besides low ratings and critical savaging, was the revelation that some contestants had bought cheap second hand cars to enter the quiz.