Manchester Construction Soared In 2022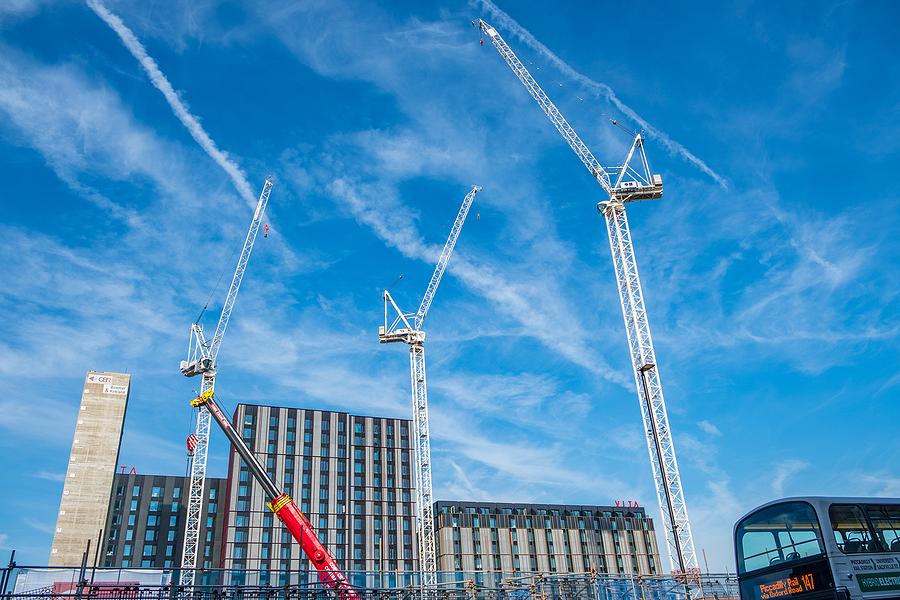 Last year saw an escalation of construction projects taking place in Manchester, showing the scale of growth and development in the north-west city.
The latest Deloitte Regional Crane Survey revealed 702,000 sq ft of office floorspace was delivered to market in Manchester in 2022, while 1.7 million sq ft of office floorspace was under construction.
In total, work began on 25 new projects in Manchester and Salford city centres last year, including in the residential, education, leisure, retail and office sectors.
Speaking to Reuters, John Cooper, partner at Deloitte, said: "Developer confidence is a key indicator for economic health and, despite many market uncertainties over the last few years, construction in our surveyed UK regional cities remained remarkably resilient."
This has certainly been shown in Manchester, where 2,734 homes were brought to the market and 11,759 remain in the pipeline. The survey found 17 new residential developments were under construction last year, which is the highest volume since 2018.
Additionally, as much as 263,000 sq ft of educational floorspace was delivered, while a further 306,000 sq ft was being built. More than 380,000 sq ft of leisure and retail space was under construction, and 582 student beds and a record-breaking 1,504 hotel beds were delivered.
Deloitte stated that Manchester was one of the first regions outside of the capital where construction recovered after the recession in 2008, and has continued to lead the way since then.
With so many development projects under way, a high volume of construction looks set to carry on in 2023. Therefore, there will continue to be high demand for bobcat telehandlers and other construction machinery this year.